Multimedia Transparency
I'd begin by creating a short ~2 minute video for people to get to know Buffer better. I'd feature the team, show what makes Buffer tick, and share the vision for the future. I'm sure I speak for many when I say that it is awesome how often you blog and publish reflections on yourselves, and I want to take that further with a multi-media approach to sharing Buffer's beliefs, failures, strengths and decisions.
Below is LearnSprout – Where Data Thrives, a video about my cousin's startup that has a similar feel to what I want to create. A video like this is where I would start, and after this initial 'About Buffer' video I would create more videos and explore other types of media (ex an interactive infographic showing Buffer's growth) to help Buffer use transparency to help others. The better people understand Buffer, the more they will believe in Buffer and want to use it.
Weekly/Monthly Analytics Report
In addition to Buffer, Mint is one of my favorite services because of how well they visualize data. I think their interface is beautiful and want to use it as inspiration to help users better understand their social media shares. My favorite parts of their UI are the colorful pie charts, simple two-column view, and vibrant colors to distinguish data.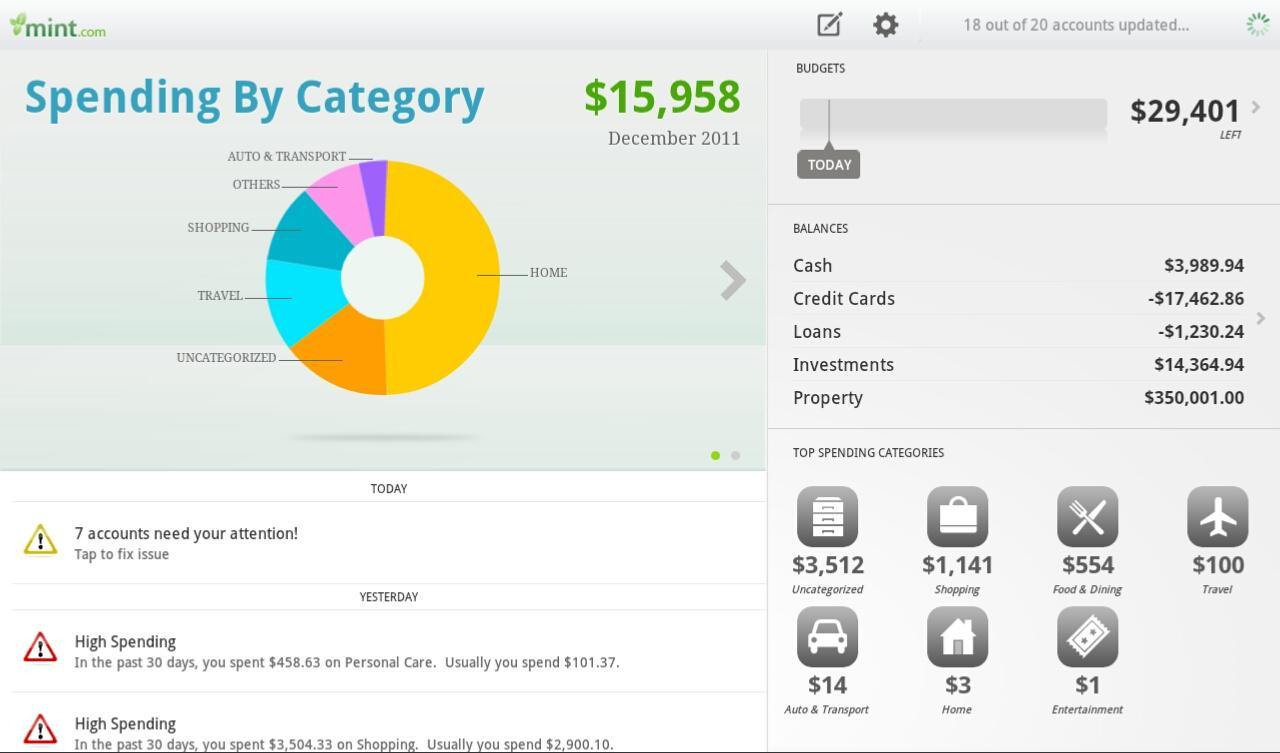 I'm also a fan of how Google Analytics presents data, and think Buffer could find valuable inspiration from their user experience. What I like most is the chronological insights they provide, and the interactive line graph to explore details at a specific point in time.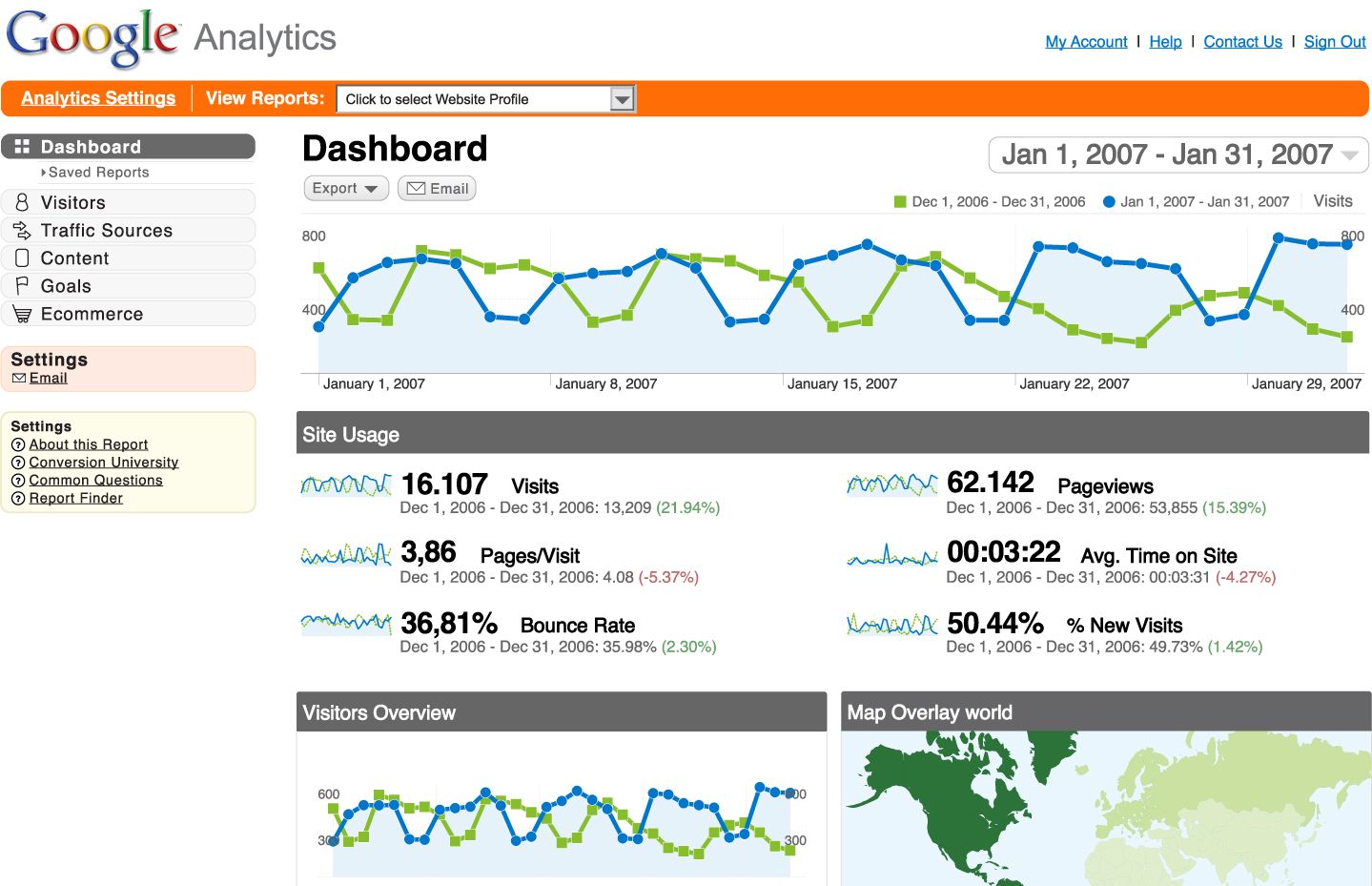 With both of these as examples, I would work with the design and dev teams as well as users to build something that's not only really fun and enjoyable to use, but also tremendously useful. These regular reports would add value to the Buffer's users by helping them better understand and gain valuable insights on their social media shares.
Pursuing higher education
I spent two years managing the UW Student Life Facebook page, which grew to become the largest student life focused page of its kind in the US. When I started in 2011, the page was less than a year old, had ~4000 likes, and no centralized strategy for engaging students. When I left two years later, we had more than tripled the number of likes, created a unified strategy across Facebook, Twitter, and Instagram (@uwstudentlife), and trained a team of capable student volunteers.
During my time at UW Student Life, I compiled custom weekly analytics reports to show how we were engaging students and offer insights on how we could improve. Having a tool like Buffer would have helped me immensely, and I want to expand Buffer's user base by exploring what it can do for universities and students.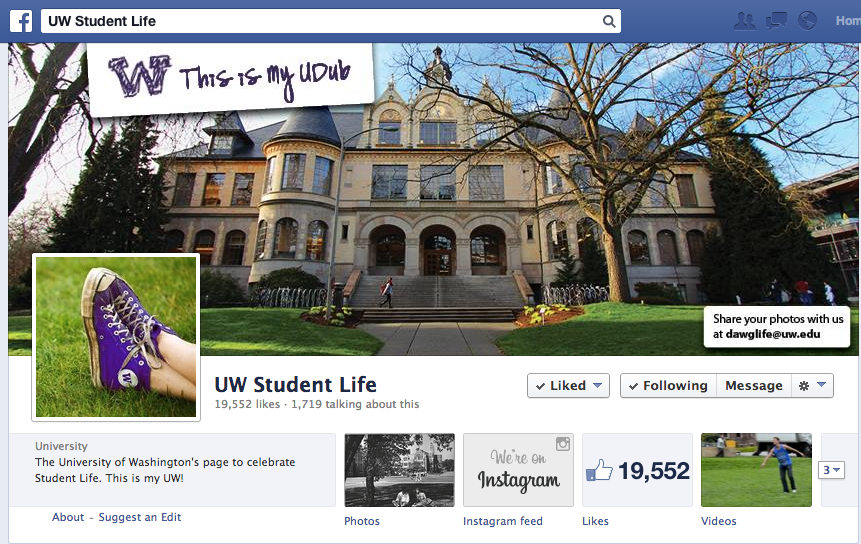 Students and higher education are where I would start and make my priority because they will graduate and grow to become the next generation of leaders in the work force. Buffer needs to show get them onboard now so that when they are in the decision-marking positions of their organizations they will immediately choose Buffer as their social media management tool. After we have established ourselves within universities, I would move on to pursuing markets such as local businesses, nonprofit organizations, authors/publishers, and election campaigns.